2023 SUMMER SERVICES
THEME:
In Search of Lost Time: Rebuilding Lives, Rebuilding Community
PREACHING
Sunday, September 3
11:00 AM
Rev. Dr. Viki Brooks
Moderator
Rensselaerville Presbyterian Church
Sermon:
"How Do God's Creatures Say Home"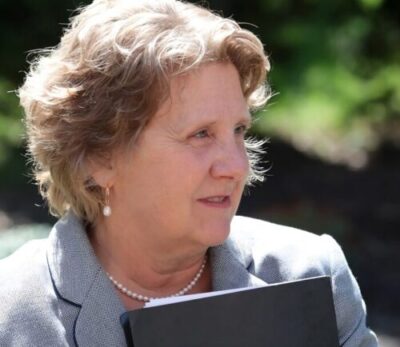 The Rev. Dr. Viki Brooks has been a member of the Albany Presbytery for 30 years. She served Union College as the part-time campus Protestant minister for 20 years. In 2009, after earning a doctor of ministry from Hartford Seminary, Union College extended her a second part-time role as director of religious and spiritual life. Her doctoral focus on interfaith chaplaincy was a huge asset in working with the various campus groups. In July of 2018, Viki retired from both positions with a deep sense of satisfaction for holding two such engaging positions that were more varied and fulfilling than she could ever have imagined.
Send an email to rvillepreschurch@gmail.com to be added to our mailing list for our newsletter and notices of website updates.
220th Anniversary Celebration Service
A service of remembrance and celebration in observance of the 220th anniversary of the first service of worship in our first church building on September 11, 1796 was held on September 11, 2016.
Moderator Rev. Alexandra Lusak officiated. Rev. James Miller brought greetings from former moderator Rev. Robert Lamar and spoke about his own term as moderator. Members of the Session read remembrances from former moderators Rev. Donna Elia and Rev. Joseph Shook, passages from scripture and excerpts from the church history authored by Barbara Dudley and Nancy Chase. The Village Voices sang, led by church Music Director Jan Bishop.
Four new members were received into the church during the service. A gala reception followed in Conkling Hall.
Montage of Anniverary Service Photos by John Eldridge: https://drive.google.com/file/d/1I-yTQSgMxW74vH1hENSS4_2xHXVDh2Ty/view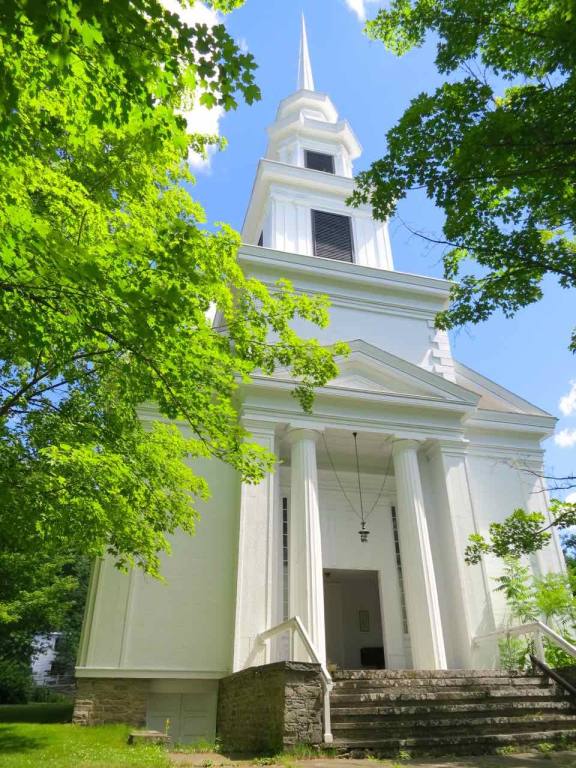 All Are Welcome!
Whether you are a person of faith, questioning faith or no faith, you are welcome in our church and at our services. We are inclusive and nonjudgmental.
Please see the "All Are Welcome" tab on this website for a special invitation.